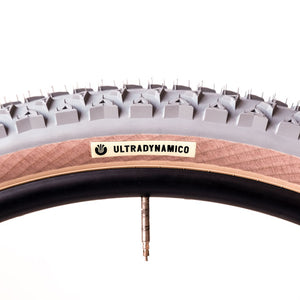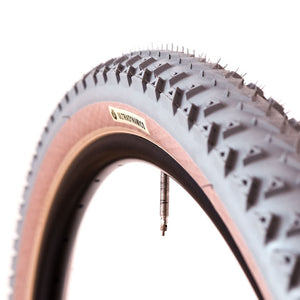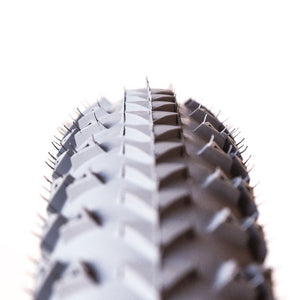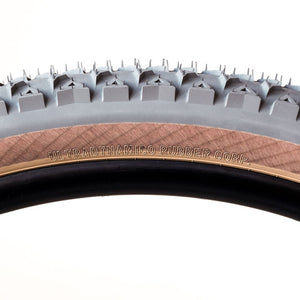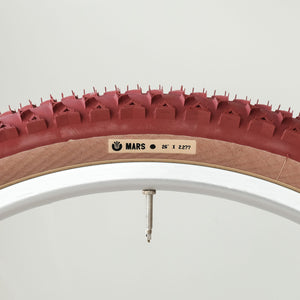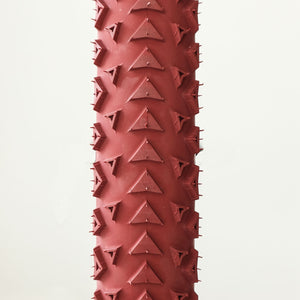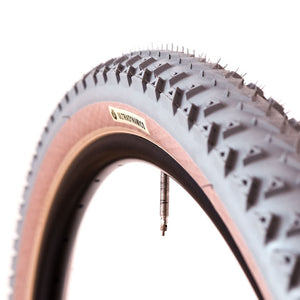 MARS Race
Sometimes you veer slightly off course and end up in a place like MARS.  If you are running our rider-designed, ATB performance tuned rubber, you'll not only be styling for the NASA livestream, but you'll also be in for a great ride.  MARsala also happens to be a rich and nutty fortified wine from Sicily.  If these tires sell Patz and Ron will be both rich and nutty.
-Race compound for superior grip in all conditions. 
-Luxurious high TPI mystery casing sourced from a Moroccan street bazaar which may vary in hue
-Tread rubber extended down sidewall for a little added protection without sacrificing the premium ride quality of our lightest, most flexible casing.  If you are an aggressive rider who punctures often, don't buy these.  Consider our Robusto.

-Continuous ramped center delta for a fast roll when propelled, and confident braking traction when modulated
-Side knobs won't let you down, or let you fall down in loose, dry corners
-Wide knob spacing sheds mud and makes artistic patterns in the space dust
-Did you know the triangle is the strongest shape in this dimension?
-27.5 pairs as a front with our ROSé or CAVA 650b in the rear for a fast and fun slackened ATB rat-rover
-Tubeless compatible for a rover mimicking psi of 20-30psi
-Tires packaged and sold individually.

-625g, 605g and 600g

-***As with any thin, flexible tire designed for performance our MARS run best at the pressures listed above, unfortunately, enjoying that seductive flex and speed comes at the cost of the long term tubeless compatibility and durability of this tire***