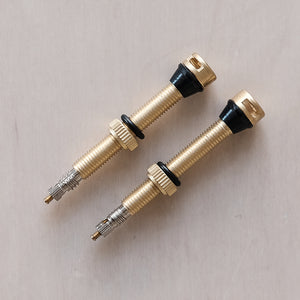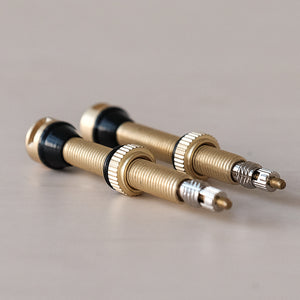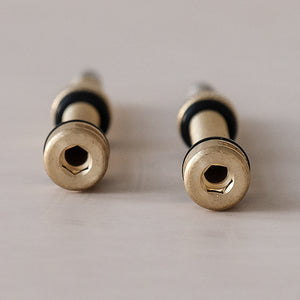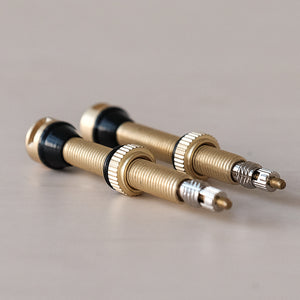 A pair of classy, yet modern brass valve stems.  Machined base allows max airflow and makes it possible to run tubeless tire inserts if desired. 

-4mm machined allen key slot aid in installation / removal.

-No neon anodization in a wild color or anything, just simple ol brass which will patina and age nicely. 
-Brass locking nut.
-Sold as a pair. 
-46mm.