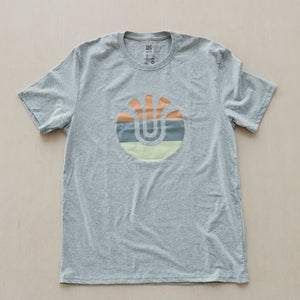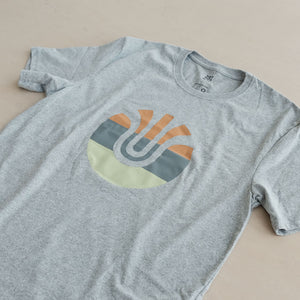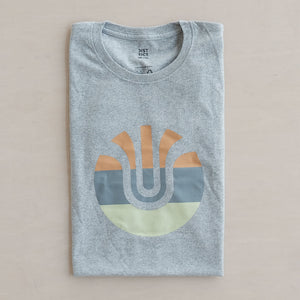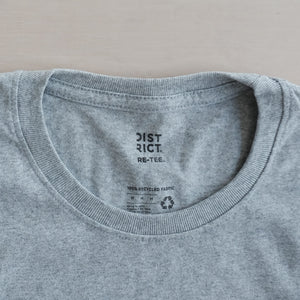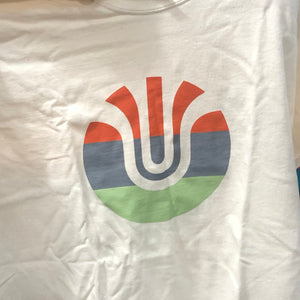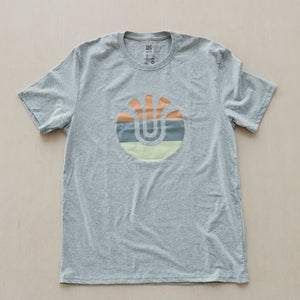 Nice T-Shirt
It's a grey, soft, recycled cotton / poly T shirt with our logomark on the front. 
-If you're the type of person that likes their t-shirt to match their tires, you're in luck- these pantones align with our hotpatch colors. 

-Shirts made in India, silk screened by the Shirt Shark in Clinton, CT down the street from Ron's parent's house. 

-Regular ol T-shirt sizing that will shrink a little when dried on high.