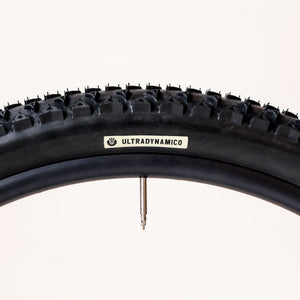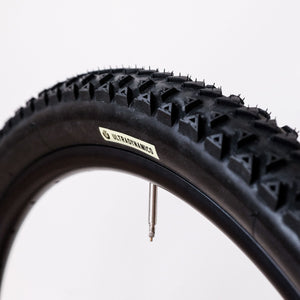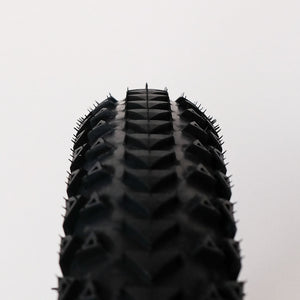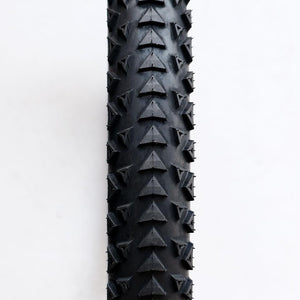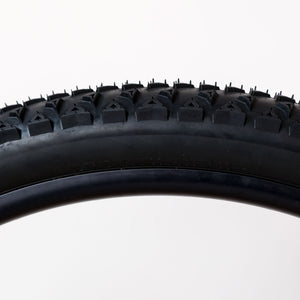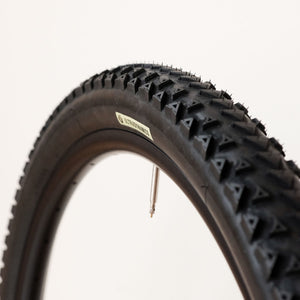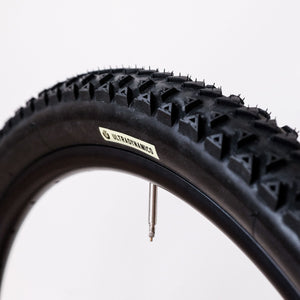 MARS Robusto
Sometimes you veer slightly off course and end up in a place like MARS.  If you are running our rider-designed, ATB performance tuned rubber, you'll not only be styling for the NASA livestream, but you'll also be in for a great ride.  MARsala also happens to be a rich and nutty fortified wine from Sicily.  If these tires sell, Patz and Ron will be both rich and nutty.
-Robusto sidewall protection for getting rowdy on the one-track, touring and the rambunctious, rugged chunk guzzler.

-High TPI mystery casing under that Robusto, BTW
-Robusto means you can ride CERTIFICATION free
-Continuous ramped center delta for a fast roll when propelled, and confident braking traction when modulated
-Side knobs won't let you down, or let you fall down in loose, dry corners
-Wide knob spacing sheds mud and makes artistic patterns in the space dust
-Did you know the triangle is the strongest shape in this dimension?
-Tread rubber extended down sidewall for added protection without sacrificing the premium ride quality of our flexible casings
-27.5 pairs as a front with our ROSé or CAVA 650b in the rear for a fast and fun slackened ATB rat-rover
-Tubeless compatible for a rover mimicking psi of 20-30psi
-Tires packaged and sold individually

-29 x 2.2??" and 27.5" x 2.2??

-720g and 666g